GRAFTING TECHNOLOGY TO ECOLOGY
As an artistic strategy, the utilization of technology has worked well to capture the attention of viewers, engage them in interactive dialogues and perhaps even transform them into the more active role of "participants". An artistic grafting of technology to ecology expands this notion by mediating and focusing our attention towards the ecologies that have always been there. The potential is there for increasing the types of discussions and actions that can help individuals feel connected to the creation of a more sustainable future.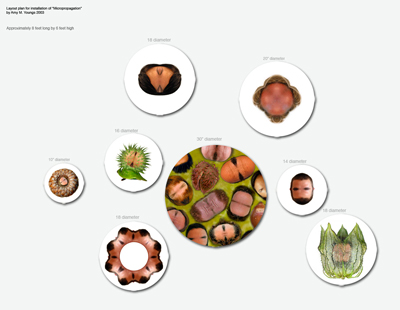 A re-enchantment of nature - insects, worms, dirt, plants - is possible through the lens of embedded technologies. Examples of artistic projects will be discussed, such as the Digestive Table, which uses a video surveillance system to showcase an existing, real-world solution for individuals wishing to connect to the natural world, reduce paper and food waste going into the landfill and create nutritious fertilizer for their houseplants. This work is being developed as an open source concept with the plans for construction and development posted publicly online. The desired outcome is to inspire others to copy, modify and to ultimately launch their own personal ecological revelries and protests.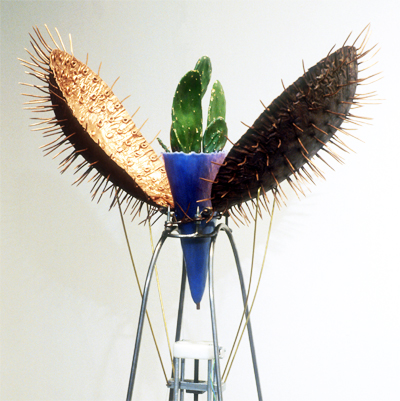 —
Amy M. Youngs
creates mixed-media, interactive sculptures and digital media works, that explore the complex relationship between technology and our changing concept of nature and self. She has exhibited her works nationally and internationally at venues such as Springfield Museum of Art (Springfield, OH), Pace Digital Gallery (New York, NY), the Biennale of Electronic Arts (Perth, Australia), John Michael Kohler Arts Center (Sheboygan, Wisconsin), Circulo de Bellas Artes (Madrid, Spain), the Visual Arts Museum (New York, NY) the Art Institute of Chicago's Betty Rymer Gallery, Vedanta Gallery, (Chicago, IL), the San Francisco Public Library, Blasthaus, (San Francisco, CA) and Works (San Jose, CA). Her artwork has been reviewed in publications such as, The Chicago Sun Times, RealTime and Artweek and has been included in the recent book,

Art in Action, nature, creativity & our collective future
.
Youngs has published several essays, including one on genetic art in the journal Leonardo and another on art, technology and ecology in the international art publication Nouvel Objet in 2001. She has lectured on her work widely, including at the California State University, Long Beach, the Massachusetts Institute of Technology (Boston, Massachusetts), the Australian Center For the Moving Image (Melbourne, Australia) and the Perth Institute for Contemporary Art (Perth, Australia) and has participated in panels at the College Arts Association, the Walker Art Center and the Biennale for Electronic Arts in Australia. Youngs was an Artist-in-Residence at the Pilchuck Glass School in 2005 and was awarded an Individual Artist Fellowship Grant from the Ohio Arts Council in 2001. She received a BA from San Francisco State University, graduating Summa Cum Laude and Art Student Honoree of her class. She was awarded a full Merit Scholarship to study at The School of the Art Institute of Chicago, where she completed her MFA in 1999. Youngs currently lives in Columbus, Ohio, where she works as an Assistant Professor in the Department of Art at The Ohio State University. She was born in 1968 in Chico, California.